Nike SB 'Pub Standards'
16 FEB
I like Pub Standards so much I commissioned Nike to make a commemorative colourway. I present to you The Nike SB 'Pub Standards'...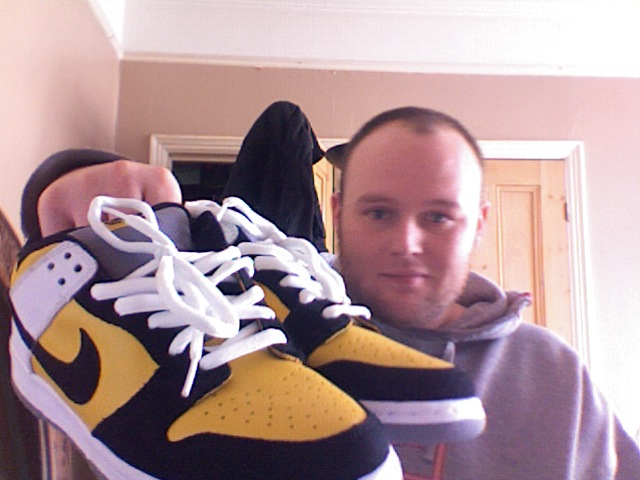 7 Comments (Closed)
Mr Ben at 16.02.07 / 14PM
Awesome!

Could you use your connections to get a pair in Black and Pink (PeepCode colors). Or even better, a pair of Bapes!
topfunky at 16.02.07 / 17PM
Geoff: Try these:

The pink is a bit off but it ain't bad. Have a play here.
Dan at 17.02.07 / 00AM
They are SB Bics by the way…not real Nike Pub Standards :)
Dan at 17.02.07 / 00AM
The new Bape catalog shows a special colourway sold only in the Osaka store that matches the Pub Standards colors.

Maybe you'll have to make a stop on the way to @media Hong Kong? ;)
topfunky at 18.02.07 / 18PM
topfunky: Ha, so they do. They look good actually.
Dan at 19.02.07 / 17PM
and1100@danwebb.net
only293@danwebb.net Content-Transfer-Encoding: quoted-printable Content-Type: text/html Subject: at 18.04.07 / 17PM