danwebb.net Dunk Low
25 DEC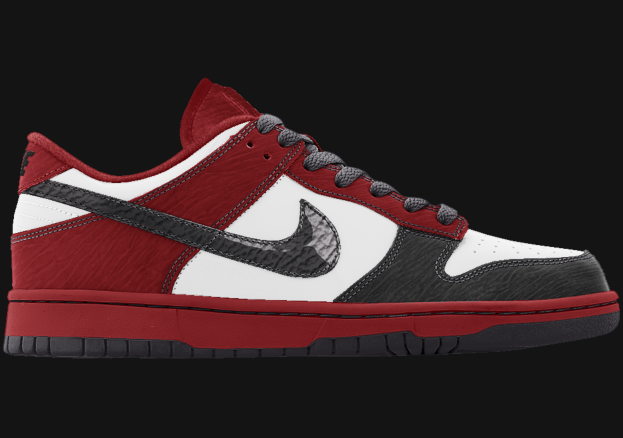 5 Comments (Closed)
Mr Ben at 25.12.07 / 22PM
A patent tick? Nice! Is that also suade?? If so then double nice!!!
Ross Bruniges at 03.01.08 / 09AM
how did you (or Catherine) ordered them? cant customize that much via http://nikeid.nike.com/nikeid/index.jhtml
MasterOfDesaster at 29.01.08 / 12PM
You need to go to a studio in a Nike Town. We went to the ID Studio in London but there are ones in New York, Paris and elsewhere.

In order to get the extra options you need to book and appointment. It's cool though, you sit down with a design consultant and try stuff out on the computer, look at samples of the materials and stuff. I'd recommend it.
Dan at 29.01.08 / 12PM
Nice picture. What does look like it? hehehe
Stein at 15.02.08 / 03AM